Here's the photo of my business card. For design, a quote, etc, email
ragedesignz@gmail.com
.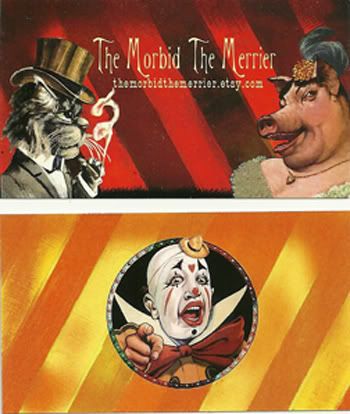 It's dark, dreary, and rainy today. Typical Portland, I suppose. I have much to do, and am looking for inspiration and/or energy. I'm listing 2 new perfumes today, both fig-based. I love, love, love fig, but have been working to get just the right scents.

Athelia, the first, is extremely dark-woodsy-spicy with a touch of lotus.....not for the faint of heart.

Bartola, the second, is sweet-sugar-spice-fig with just a bit of anise lurking in the background.

I really like both quite a lot, and think Athelia is destined to be my new favorite (for a while!).